LIGHT TOWERS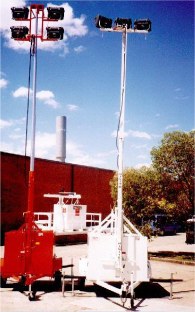 The HILITE Light Towers have been designed after consultation with the hire companies, their clients and the mining industry using readily available components and materials for ease of repair and low cost of maintenance.

The HILITE range of lighting towers has a proven track record with there extensive use throughout construction sites in Indonesia and various site applications throughout Australia. In fact, the very first unit built in 1992 is still in use today.
With the unit's durability and reliability, the HILITE range keeps attributing to its own success. It has the history of a proven track star in its field.
We can also manufacture custom configurations, both in lighting power and light head configurations. This allows lighting towers to be optimised for your requirements.